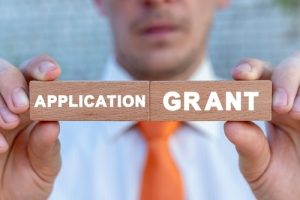 Experts agree that strategic planning is crucial for IT leaders and administrators to access E-rate funds for their school's tech demands. These vital funds can significantly impact your school's ability to enhance its technological infrastructure and educational resources. Here are some valuable tips to improve your chances of securing the E-rate funding your school needs:
1. Start the E-rate Application Process Early
The E-rate application process begins with filing Form 470, and the earlier you initiate this step, the better. Many schools tend to procrastinate and file the form on the last day, but this can be a costly mistake. Filing early provides several advantages. Schools that file early face less competition, often resulting in more bids from service providers. This can give you more options to choose from, increasing the likelihood of finding the best fit for your school.
Additionally, filing early allows for flexibility. If your technology requirements change, early filers have the opportunity to adjust their Form 470 accordingly. In contrast, those who wait until the last minute are locked into their initial form, limiting their ability to attract more bids and secure the best deals.
2. Plan for Future Infrastructure
To develop a successful E-rate application, it's important to consider your school's future infrastructure needs. Schools should determine their high-speed broadband and Wi-Fi access requirements for at least the next two to three years. This forward-thinking approach is crucial because E-rate funding requests are typically made one year to 18 months in advance of equipment and service purchases. Proper planning allows schools and districts to prioritize projects effectively, particularly for Category Two services, where applicants are limited to spending $167 per student over five years.
3. Follow the E-rate Competitive Bid Rules
Most E-rate funding denials occur due to errors in the competitive bidding process. To avoid such pitfalls, follow the E-rate competitive bid rules meticulously. Mistakes to watch out for include:
Failing to wait 28 days before selecting and signing a contract with a provider or vendor.
Not prioritizing price as the primary factor when evaluating bids.
Choosing a vendor or service provider without thoroughly reviewing the bid. During the competitive review process, applicants must evaluate each bid based on specific criteria, assigning scores to each and selecting the one with the highest score using the Bid Evaluation Matrix.
Remember that all service providers or vendors must receive the same information and have an equal opportunity during the competitive process. Avoid providing more information to one organization over another. Furthermore, keep sight of local and state procurement guidelines, which should also be followed.
4. Develop a Strategic Infrastructure Plan
For most schools, a single person oversees the E-rate process, often an IT Director or the Principal. This designated E-rate coordinator should create a strategic plan and guide with a calendar with all E-rate deadlines.
Record the milestones required for each deadline, allowing adequate time for each step. For instance, before filing Form 471, districts must negotiate contracts and obtain school board approval to ensure these additional steps are integrated into the process.
Identify all the information necessary for the application and specify the responsible individuals. This includes details like lunch program data held by the food services administrator. This strategic planning ensures that even if the E-rate coordinator leaves the district, the replacement will have a clear plan to follow.
As a trusted technology provider for schools, IT for Education is a USAC-approved Category 2 E-rate Service Provider, SPIN-143052324. We have helped countless schools maximize federal funds to integrate fast and expansive Wi-Fi access and other improvements to their network infrastructure. Ready to schedule your school's E-Rate journey? Connect with our experts and schedule a 30-minute Discovery Call today.